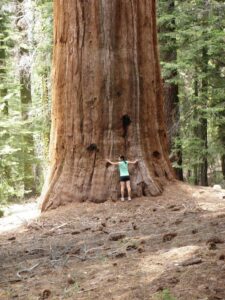 Florence was initially drawn to Sports Massage Therapy through her own love of endurance sports and involvement in triathlon, road cycling, raids, and ultra-trail running. As an athlete, she soon recognized the value of complimentary massage modalities to facilitate her own recovery, prevent and treat injuries, and optimize performance. Her background in exercise physiology led her to pursue a career as a Sport Massage Physiotherapist and Soigneur in the European tradition.
Florence's style of massage is a unique combination of all the modalities she has learned over the past twenty years. In any given session, she may utilize deep tissue, neuromuscular facilitation, active and myofascial release, structural integration, orthopedic massage, active and passive isolated stretching, Thai massage and… Yoga!
Life is a sport! Florence strongly believes that not just elite athletes should benefit from massage and movement education.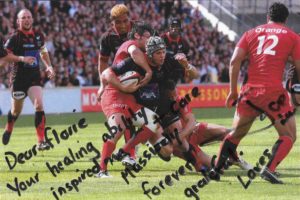 Our bodies adapt to whatever we do with dedication. Imbalances can result from playing the violin, running a marathon, standing or sitting for extended periods of time. After a careful evaluation, she uses the sum of her knowledge to create a personalized session adapted to each person's individual needs and potential neuro-musculoskeletal imbalances. This approach:
Promotes muscle recovery and repair
Reduces the risk of injury
Improves range of motion, functional fitness, and performance
Reduces physical and mental fatigue
Facilitates stress management through profound mental relaxation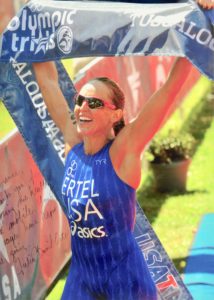 Sports Massage is the ideal complement to an effective training program. Sports specific sessions aim to help athletes of all levels improve their performances by accelerating the recovery process and reducing the risk of injury. Each session is unique, created to suit your type of sport, the periodization of your training or competition, and of course your individual needs. For example, an off-season maintenance massage will be very different from a pre- or post-event massage.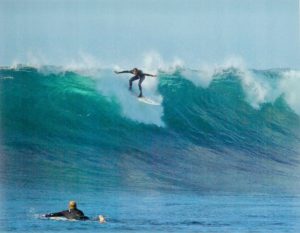 Florence's sports specific clinical experience includes:
cycling (road, track, and off road), running, swimming, surfing, triathlon, race-walking, rock climbing, skiing, weight lifting, golfing, rugby, soccer, volleyball, water polo, tennis, and salsa dancing.
Continuing education: Florence teaches continuing education workshops in France and the United States. Example of topics include: applied anatomy and physiology, Sports massage, deep tissue, Swedish massage, neuromuscular facilitation, active and passive isolated stretching, Ayurvedic massage, Thai Yoga massage, and movement education.
See Calendar for CE workshops